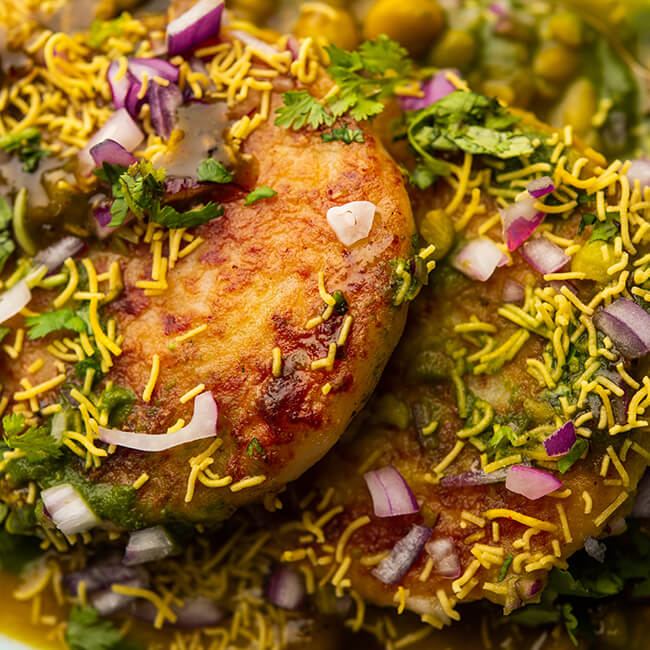 Get a Taste of India with These 5 Delicious Street Foods
aloo gobhi, aloo sabji, aloo tikki, amla, amla powder, asafoetida, Australia, baisakhi, baking, beautiful hair, beauty, beverages, biryani, Black beans, black pepper, Black-eyed peas, butter naan, camphor, cardamom, chaat, Chicken, Chicken 65, chicken tikka masala, Chickpeas, chilli, cinnamon, cloves, Cooking, copper jugs, coriander seeds, cumin, curry, Dal, dhokla, digestives, dosa, fast food, fasting, fenugreek, Festival, garlic, ginger, gosht, Green peas, green tea, Groceries, Gulab Jamun, hair, hair care, hair colour, hair hacks, hair loss, haldi, haleem, Halwa, health, healthy living, heena, home, home decor, Home Food, honey, ice cream, idli, india, Indian Cuisines, indian dish, Indian Food, Indian Spices, indian street food, Indian Sweet, iron pan, italian food, jaggery, jalebi, jeera, jugs, kheer, Kidney beans, kitchen, kitchen hacks, lentils, lifestyle, Lima beans, makhana, makki ki roti, mango pickle, masala tea, mehendi, methi, millet, millet flour, MTR Foods, mustard seeds, mutton, natural digestives, Navratri, Navy beans, nihari, organic, pakistani dish, pakistani spices, pancakes, Paneer Makhani, pani puri, papad, pasta, Peanuts, pickle, pudding, Rakhi, Rakshabandhan, rava kesari, ready to eat, rice, saffron, sambar, samosa, Samosas, sarson ka saag, sauce, scalp, soup, soups, soups and sauces, south indian dish, Spices, star anise, steel utnesils, stew, street food, suji halwa, Sweet Dish, syrup, tea, tomato pickle, Toor Dal, turmeric, uttapam, water

29 Nov, 2022
Street food may conjure images of dirty restaurants and questionable food, but that's not true in India – or at least it's not true in India's major cities. There, street food has emerged as an essential part of the culture, with many popular dishes going on to be replicated by famous chefs and brought to restaurant menus across the country and around the world. The best part? You can easily sample some of these dishes on the streets of big cities like Mumbai, Delhi, Kolkata, and Bengaluru. Here are five of the most popular Indian street foods to get you started.
1) Aloo Tikki
Aloo Tikki is one of the most famous Indian street foods. Aloo Tikki is made from boiled and mashed potatoes that are seasoned with ginger, cilantro, green chilies, salt, and pepper. The mixture is then shaped into patties and deep-fried in oil until golden brown. The Aloo Tikki is then served as an appetizer or snack on toothpicks or as a side dish to more substantial meals.
2) Pani Puri
Pani puri is a popular Indian street food made by filling hollowed-out rounds of dough (made from refined flour, salt, and water) with boiled potatoes and then adding spices such as coriander, cumin, chaat masala, black pepper, or red chili powder. The dough is shaped into small discs and deep-fried. They are then filled up with yogurt mixed together with chickpea flour (besan) that has been seasoned with spices like cumin and red chilies.
3) Samosa
Samosas are the quintessential Indian street snack food and one of the most popular dishes in India. They are triangular-shaped, deep-fried, or baked pastries filled with potatoes and peas spiced up with garam masala and chilies. A samosa is usually served hot or cold and can be enjoyed as an appetizer, entrée, or side dish. You can find samosas at any Indian restaurant around the world as they are very popular.
4) Chaat
Chaat is one of the most popular street foods in India. It's often eaten as a snack or an appetizer, and it can be found on nearly every street corner. Chaat is made up of many different components including crispy fried dough balls, yogurt, chickpeas, onions, tomatoes, and chutneys. This dish is topped off with sev which are thin noodles made from gram flour that are tossed in sesame oil and spices.
5) Jalebi
Jalebi is a popular Indian dessert that is made by deep-frying batter in hot oil and then soaking it in sugar syrup. This sweet, syrupy treat can be found in street vendors all over the country. The key to the deliciousness of this dish is in its contrasting textures: crispy on the outside and moist on the inside.