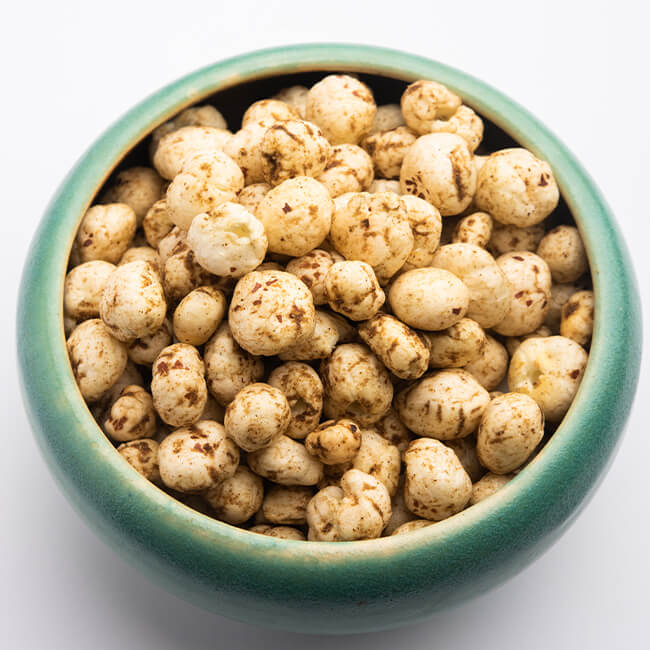 Incredible Benefits of Including Makhana in Your Diet
aloo gobhi, aloo sabji, aloo tikki, amla, amla powder, asafoetida, Australia, baisakhi, baking, beautiful hair, beauty, beverages, biryani, Black beans, black pepper, Black-eyed peas, butter naan, camphor, cardamom, chaat, Chicken, Chicken 65, chicken tikka masala, Chickpeas, chilli, cinnamon, cloves, Cooking, copper jugs, coriander seeds, cumin, curry, Dal, dhokla, digestives, dosa, fast food, fasting, fenugreek, Festival, garlic, ginger, gosht, Green peas, green tea, Groceries, Gulab Jamun, hair, hair care, hair colour, hair hacks, hair loss, haldi, haleem, Halwa, health, healthy living, heena, home, home decor, Home Food, honey, ice cream, idli, india, Indian Cuisines, indian dish, Indian Food, Indian Spices, indian street food, Indian Sweet, iron pan, italian food, jaggery, jalebi, jeera, jugs, kheer, Kidney beans, kitchen, kitchen hacks, lentils, lifestyle, Lima beans, makhana, makki ki roti, mango pickle, masala tea, mehendi, methi, millet, millet flour, MTR Foods, mustard seeds, mutton, natural digestives, Navratri, Navy beans, nihari, organic, pakistani dish, pakistani spices, pancakes, Paneer Makhani, pani puri, papad, pasta, Peanuts, pickle, pudding, Rakhi, Rakshabandhan, rava kesari, ready to eat, rice, saffron, sambar, samosa, Samosas, sarson ka saag, sauce, scalp, soup, soups, soups and sauces, south indian dish, Spices, star anise, steel utnesils, stew, street food, suji halwa, Sweet Dish, syrup, tea, tomato pickle, Toor Dal, turmeric, uttapam, water

22 Sep, 2022
The makhana, or Phool Makhana, commonly known as Lotus seeds is an edible oil seed and part of the lotus family. It has been grown in India for thousands of years, and it is believed to have originated in the Himalayan region. Considered to be one of the healthiest foods on the planet, this powerhouse seed is high in nutrients and low in calories, which makes it a great addition to any diet! We'll explain why you should include makhana in your daily diet and share some recipes with you to help you get started! 
How do they taste?
Makhana is naturally sweet and has a nice buttery texture. It is a cross between a bean, lentil, and sunflower seed. Not only do they taste amazing but they are very healthy for you too. They are gluten-free, vegan, high in fibre, and great for people who have diabetes because of their low glycaemic index score.
Health benefits of including Makhana in your diet:
Makhana has been used as a natural detoxifier since medieval times when kings would drink or eat it after consuming meat, wine, or fish.
Makhanas are rich in fibre and thus can be beneficial for digestive issues such as constipation and diarrhoea.
The low glycaemic index of this ingredient means that these are great for those on weight loss diets due to reduced cravings and more stable blood sugar levels.
Due to its high soluble fibre content, it has an anti-inflammatory effect which helps with some autoimmune diseases such as arthritis, asthma, and colitis.
Makhanas have many antioxidant properties which can reduce the risk of cancer.
Rice Makhana Pudding Recipe
The recipe below includes a list of all the ingredients needed to make this tasty dish. Just remember that not everyone has the same taste buds, so if you don't like how it tastes, then change it up by adding more or less of any given ingredient. Bon Appetit!
Ingredients:
1 cup brown sugar
1/4 tsp cardamom powder
2 cups water 1 cup milk
3 tbsp cornstarch
2 tbsp ghee
1 tsp ground cloves
1 tsp ground cinnamon
1/8th teaspoon ground nutmeg
Instructions:
In a pot, bring the milk to boil over medium heat.
Stir in the cornstarch while mixing well until no clumps are remaining.
Add brown sugar and keep stirring until dissolved.
Slowly add boiling water and whisk until smooth. Bring the mixture back to a boil for about 3 minutes before removing it from the heat. Transfer the saucepan contents into a bowl and allow to cool slightly. 5. Preheat the oven to 350 degrees Fahrenheit (180 Celsius).
Grease an 8x8 inch square pan with cooking oil.
Combine ground spices in a small bowl and set aside.
Fill half of the prepared pan with makhana rice, pressing down lightly but firmly on top so rice sticks together into one single layer. Top evenly with some spiced sugar topping mixture. Repeat the process with the second layer of rice and sprinkle over the last bits of topping sugar on top.
Place pan in the oven and bake for 45 minutes, until bubbling ceases.
Remove from oven and allow to cool completely before cutting into squares. Enjoy!