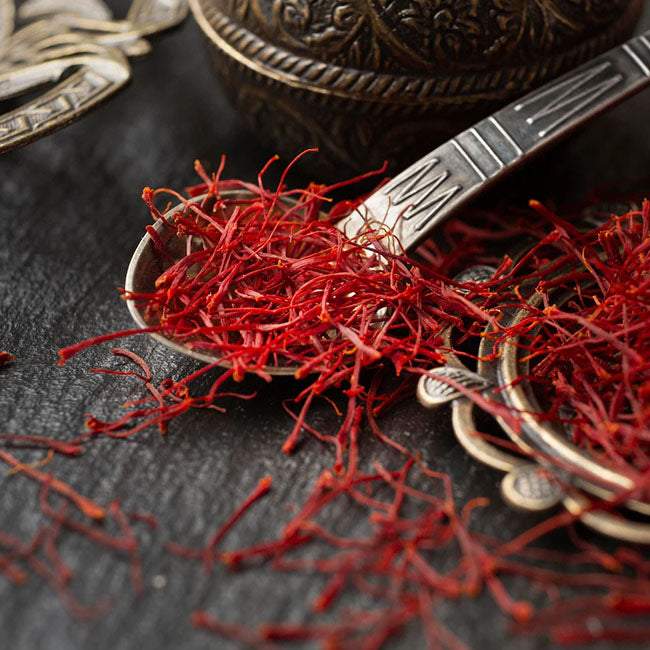 Saffron: the world's most expensive spice with incredible health benefits
aloo gobhi, aloo sabji, aloo tikki, amla, amla powder, asafoetida, Australia, baisakhi, baking, beautiful hair, beauty, beverages, biryani, Black beans, black pepper, Black-eyed peas, butter naan, camphor, cardamom, chaat, Chicken, Chicken 65, chicken tikka masala, Chickpeas, chilli, cinnamon, cloves, Cooking, copper jugs, coriander seeds, cumin, curry, Dal, dhokla, digestives, dosa, fast food, fasting, fenugreek, Festival, garlic, ginger, gosht, Green peas, green tea, Groceries, Gulab Jamun, hair, hair care, hair colour, hair hacks, hair loss, haldi, haleem, Halwa, health, healthy living, heena, home, home decor, Home Food, honey, ice cream, idli, india, Indian Cuisines, indian dish, Indian Food, Indian Spices, indian street food, Indian Sweet, iron pan, italian food, jaggery, jalebi, jeera, jugs, kheer, Kidney beans, kitchen, kitchen hacks, lentils, lifestyle, Lima beans, makhana, makki ki roti, mango pickle, masala tea, mehendi, methi, millet, millet flour, MTR Foods, mustard seeds, mutton, natural digestives, Navratri, Navy beans, nihari, organic, pakistani dish, pakistani spices, pancakes, Paneer Makhani, pani puri, papad, pasta, Peanuts, pickle, pudding, Rakhi, Rakshabandhan, rava kesari, ready to eat, rice, saffron, sambar, samosa, Samosas, sarson ka saag, sauce, scalp, soup, soups, soups and sauces, south indian dish, Spices, star anise, steel utnesils, stew, street food, suji halwa, Sweet Dish, syrup, tea, tomato pickle, Toor Dal, turmeric, uttapam, water

20 Dec, 2022
Saffron is often referred to as the world's most expensive spice, yet many people don't know about the incredible health benefits that come with it. Used for centuries in traditional medicine, saffron is an incredibly versatile and powerful herb that has been used to treat a variety of ailments, from menstrual cramps to depression. In this blog post, we'll take a look at the history of saffron and explore some of the amazing health benefits it offers.
Introduction to saffron
Saffron is one of the world's oldest and most expensive spices and has been used in traditional medicine for thousands of years. Its distinctive yellow-orange hue has made it an important ingredient in many dishes around the world. But saffron isn't just an aesthetically pleasing spice – it also has numerous health benefits. In this blog post, we will explore how saffron can improve your health and well-being.
Saffron is native to Southwest Asia, with its name derived from the Arabic word for "yellow." It is produced from the stigmas of crocus flowers and must be hand-harvested during a short season each autumn. This labor-intensive process is one of the reasons why saffron is so expensive, but its health benefits are worth the cost.
Saffron contains carotenoids, which are powerful antioxidants that can protect cells from damage caused by free radicals. These antioxidants can help fight inflammation, reduce oxidative stress, and even slow down the signs of aging. Saffron also contains high levels of vitamin B6, which plays an important role in supporting healthy brain functioning. Research suggests that saffron may even help reduce symptoms of depression and anxiety.
In addition to its mental health benefits, saffron can also be beneficial for physical health. Studies suggest that saffron may have anti-cancer properties, as it can inhibit the growth of cancerous cells. It can also be helpful in treating various gastrointestinal issues, such as indigestion and nausea.
Overall, saffron has a wealth of health benefits that make it a valuable addition to any diet. Its distinctive flavor and vibrant color can add a touch of luxury to any meal while providing many health benefits at the same time.
How to use saffron in cooking
Saffron is one of the most expensive spices in the world, but it's worth it for its many health benefits. Not only does saffron have a distinct flavor that can enhance the taste of any dish, but it has also been used for centuries in traditional medicines to treat various ailments. Here are some tips on how to use saffron in cooking:
Add a few threads of saffron to your favorite soup or stew to give it a unique and savory flavor.

Use saffron as a garnish to add a subtle floral taste to salads.

Use saffron as an ingredient in risotto to give it a beautiful yellow hue and an unforgettable flavor.

Steep several threads of saffron in boiling water for about 15 minutes to make a flavorful tea.

Sprinkle some saffron into rice dishes for a unique twist on traditional flavors.
No matter how you choose to use it, saffron is a great way to add both flavor and nutrition to any meal. So, don't be afraid to experiment with this exotic spice!
Recipes featuring saffron
Here are some of our favorite recipes featuring saffron:
Saffron Rice Pilaf: This Middle Eastern dish is packed with flavor from saffron, garlic, onion, and spices. The end result is a fragrant, flavorful side dish that's perfect for serving alongside grilled meats or fish.

Saffron Chicken: If you're looking for a quick and easy weeknight meal, this saffron chicken is sure to hit the spot. Cooked in a flavorful saffron-infused tomato sauce, this dish can be served with your favorite sides or eaten on its own.

Seafood Paella: Nothing says Spanish cooking like a paella! This seafood version features shrimp, squid, and clams cooked in a fragrant saffron-infused broth. Serve it with a crisp glass of white wine and you'll have an impressive dinner that's sure to please.

Saffron Ice Cream: For a sweet treat that packs a flavor punch, try this saffron ice cream. It's creamy, sweet, and has a subtle saffron taste that will take your dessert game up a notch!