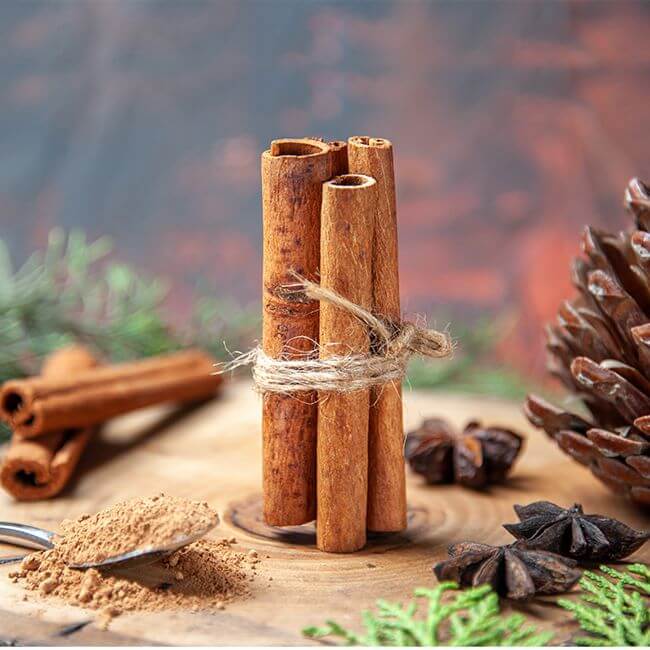 10 Ways to use cinnamon sticks in your cooking.
aloo gobhi, aloo sabji, aloo tikki, amla, amla powder, asafoetida, Australia, baisakhi, baking, beautiful hair, beauty, beverages, biryani, Black beans, black pepper, Black-eyed peas, butter naan, camphor, cardamom, chaat, Chicken, Chicken 65, chicken tikka masala, Chickpeas, chilli, cinnamon, cloves, Cooking, copper jugs, coriander seeds, cumin, curry, Dal, dhokla, digestives, dosa, fast food, fasting, fenugreek, Festival, garlic, ginger, gosht, Green peas, green tea, Groceries, Gulab Jamun, hair, hair care, hair colour, hair hacks, hair loss, haldi, haleem, Halwa, health, healthy living, heena, home, home decor, Home Food, honey, ice cream, idli, india, Indian Cuisines, indian dish, Indian Food, Indian Spices, indian street food, Indian Sweet, iron pan, italian food, jaggery, jalebi, jeera, jugs, kheer, Kidney beans, kitchen, kitchen hacks, lentils, lifestyle, Lima beans, makhana, makki ki roti, mango pickle, masala tea, mehendi, methi, millet, millet flour, MTR Foods, mustard seeds, mutton, natural digestives, Navratri, Navy beans, nihari, organic, pakistani dish, pakistani spices, pancakes, Paneer Makhani, pani puri, papad, pasta, Peanuts, pickle, pudding, Rakhi, Rakshabandhan, rava kesari, ready to eat, rice, saffron, sambar, samosa, Samosas, sarson ka saag, sauce, scalp, soup, soups, soups and sauces, south indian dish, Spices, star anise, steel utnesils, stew, street food, suji halwa, Sweet Dish, syrup, tea, tomato pickle, Toor Dal, turmeric, uttapam, water

27 May, 2023
Cinnamon sticks are versatile and aromatic spices that can be used in various ways to enhance the flavor and aroma of dishes. From sweet treats to savory dishes, cinnamon sticks can add warmth and depth to a wide range of recipes. Here are several ways you can use cinnamon sticks as pointers to elevate your culinary creations.
1.Infusing Beverages:
Cinnamon sticks can be used to infuse warm and cold beverages with their rich flavors. Simply add a cinnamon stick to a pot of simmering apple cider, mulled wine, or chai tea for a delightful spiced aroma and taste. For cold beverages, infuse cinnamon sticks in a pitcher of fruit-infused water or iced tea to create a refreshing and flavorful drink.
2.Flavoring Syrups and Sauces:
Cinnamon sticks can be used to flavor syrups and sauces. Add a cinnamon stick to a simple syrup while simmering to create a cinnamon-infused syrup that can be drizzled over pancakes, waffles, or desserts. Similarly, you can add a cinnamon stick to tomato-based sauces or curries while they cook to impart a warm and fragrant flavor.
3.Baking Delights:
Cinnamon sticks can enhance the taste of various baked goods. Grind cinnamon sticks into a fine powder and use it in cakes, cookies, bread, or muffin recipes. You can also add a whole cinnamon stick to rice pudding or custards while they cook to infuse them with a cozy cinnamon flavor.
4.Spiced Rice and Pilafs:
Cinnamon sticks are a common ingredient in spiced rice dishes and pilafs. By adding a cinnamon stick to the cooking water or rice cooker, you can infuse the rice with a subtle, aromatic flavor. This works particularly well in recipes like biryani, pilaf, or rice-based salads.
5.Flavoring Stews and Soups:
Cinnamon sticks can add depth and complexity to stews and soups. Place a cinnamon stick in the pot while simmering hearty dishes like chili, lentil soup, or Moroccan tagines. The warm and earthy aroma of cinnamon will complement the savory flavors and create a comforting and satisfying meal.
6.Stovetop Potpourri:
Create a fragrant and inviting atmosphere in your home by making stovetop potpourri with cinnamon sticks. Simmer water in a small pot, add a cinnamon stick along with other aromatic ingredients like orange peel, cloves, and star anise. As the mixture simmers, it will release a delightful scent that can freshen up your living space.
7.Pickling and Preserving:
Cinnamon sticks can be used to flavor pickled fruits or vegetables, adding a unique twist to the traditional pickling process. You can add a cinnamon stick to jars of pickles, chutneys, or even jams for a subtle hint of warm spice that complements the preserved flavors.
8.Herbal Teas and Tisanes:
Cinnamon sticks can be combined with other herbs, spices, and tea leaves to create flavorful and soothing herbal teas. Combine cinnamon sticks with ingredients like ginger, cardamom, cloves, or black tea leaves to make a comforting and aromatic brew. This can be enjoyed on its own or with a touch of honey.
9.Aromatic Rice or Bread Pudding:
Cinnamon sticks can transform simple rice or bread pudding into a fragrant and comforting dessert. Add a cinnamon stick to the milk or custard mixture while it heats, infusing the dessert with its warm flavor. The result is a deliciously spiced treat that is perfect for colder months.
10.Homemade Potpourri:
Cinnamon sticks can be used in homemade potpourri blends to add a warm and inviting scent to your home. Combine cinnamon sticks with dried citrus peels.