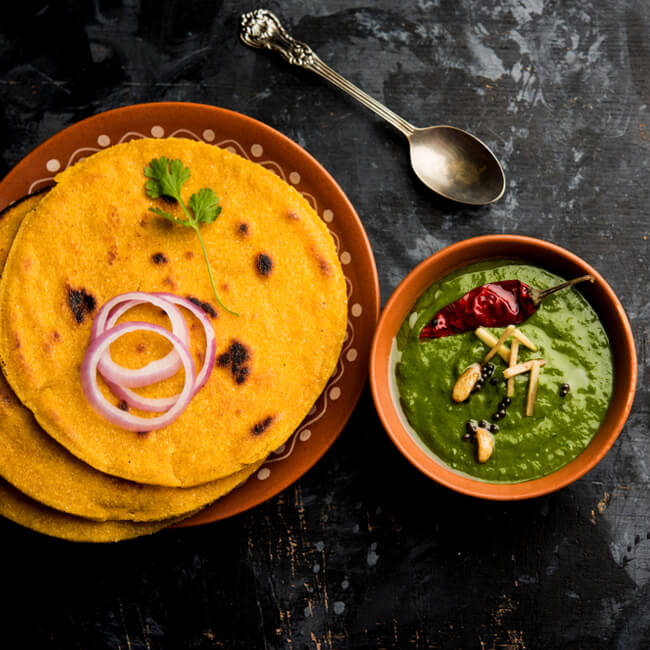 5 must-try Baisakhi dishes to celebrate the harvest festival!
aloo gobhi, aloo sabji, aloo tikki, amla, amla powder, asafoetida, Australia, baisakhi, baking, beautiful hair, beauty, beverages, biryani, Black beans, black pepper, Black-eyed peas, butter naan, camphor, cardamom, chaat, Chicken, Chicken 65, chicken tikka masala, Chickpeas, chilli, cinnamon, cloves, Cooking, copper jugs, coriander seeds, cumin, curry, Dal, dhokla, digestives, dosa, fast food, fasting, fenugreek, Festival, garlic, ginger, gosht, Green peas, green tea, Groceries, Gulab Jamun, hair, hair care, hair colour, hair hacks, hair loss, haldi, haleem, Halwa, health, healthy living, heena, home, home decor, Home Food, honey, ice cream, idli, india, Indian Cuisines, indian dish, Indian Food, Indian Spices, indian street food, Indian Sweet, iron pan, italian food, jaggery, jalebi, jeera, jugs, kheer, Kidney beans, kitchen, kitchen hacks, lentils, lifestyle, Lima beans, makhana, makki ki roti, mango pickle, masala tea, mehendi, methi, millet, millet flour, MTR Foods, mustard seeds, mutton, natural digestives, Navratri, Navy beans, nihari, organic, pakistani dish, pakistani spices, pancakes, Paneer Makhani, pani puri, papad, pasta, Peanuts, pickle, pudding, Rakhi, Rakshabandhan, rava kesari, ready to eat, rice, saffron, sambar, samosa, Samosas, sarson ka saag, sauce, scalp, soup, soups, soups and sauces, south indian dish, Spices, star anise, steel utnesils, stew, street food, suji halwa, Sweet Dish, syrup, tea, tomato pickle, Toor Dal, turmeric, uttapam, water

10 Apr, 2023
Baisakhi is a time for joy and celebration! This festival is celebrated by Indians across the globe to mark the Sikh new year and the harvesting of rabi crops. Celebrate this harvest festival with family and friends by preparing some delicious traditional dishes. From mouth-watering curries to delectable desserts, here is a list of five must-try Baisakhi dishes that you can prepare this year to make your celebrations more special. 
1) Sarson ka saag
Sarson ka saag is a popular Punjabi dish that is eaten to celebrate the Baisakhi harvest festival. The dish consists of mustard greens and spinach cooked with onions, garlic, ginger, and other spices. It is then tempered with clarified butter (ghee) and served with makki ki roti, a type of flatbread made from cornmeal. Sarson ka saag has a thick and creamy texture, with a hint of bitterness and a spicy kick. It's a favourite among Baisakhi revelers and can be enjoyed as part of an indulgent feast or as an accompaniment to other dishes. Serve it warm with a dollop of butter or ghee and some freshly chopped coriander leaves.
2) Makki ki roti
Makki ki roti is one of the quintessential dishes of the Baisakhi festival. It is a cornmeal flatbread that is commonly eaten with sarson ka saag, a popular dish made with mustard greens. The roti is made by kneading a mixture of maize flour and water together to form a dough. This dough is then rolled out into thin circles and cooked over a griddle until it is golden brown.
The combination of makki ki roti and sarson ka saag is an iconic duo in Punjab and is loved by people of all ages. Makki ki roti has a unique nutty taste and crunchy texture that can be enjoyed with a dollop of homemade butter or ghee. It also pairs nicely with yogurt, pickles, and chutneys, adding a delicious variety of flavors to your meal.
So this Baisakhi, make sure to add makki ki roti to your plate and enjoy the perfect pairing of sarson ka saag!
3) Aloo gobi
One of the most popular dishes during Baisakhi is aloo gobi. This North Indian dish is a classic vegetable curry made with potatoes, cauliflower, and tomatoes cooked in a mix of spices. The combination of potatoes and cauliflower makes it a nutritious meal that can be served alongside chapati or rice. Aloo gobi is usually made with ghee for a richer flavor, but you can also use oil to make it vegan-friendly. If you're looking for a delicious vegetable dish to celebrate Baisakhi, look no further than aloo gobi! 
4) Chicken tikka masala
Chicken tikka masala is a popular Indian dish, traditionally served during Baisakhi. The dish consists of chunks of roasted marinated chicken in a creamy and spicy tomato sauce. It's a perfect way to celebrate the harvest festival with a delicious and flavorful meal.
This easy-to-make dish starts off with marinating chicken pieces in a mixture of spices, yogurt and lemon juice for a minimum of an hour. After marination, the chicken is cooked in a tandoor or oven until it turns brown and charred. It's then added to a creamy tomato sauce made with onion, garlic, ginger and a blend of spices like garam masala, cumin, coriander, turmeric and chili powder. Finally, some cream or butter is added to give it that signature creamy texture.
The result is a flavorful, mouth-watering dish that pairs perfectly with steamed rice or naan bread. The combination of the smoky char-grilled chicken and the creamy spiced sauce is simply irresistible. So, make sure to try this classic Baisakhi dish this season – your family and friends will definitely love it!
5) Kheer
Kheer is a traditional Indian sweet dish that is made from milk, rice, and sugar. It's typically flavored with cardamom, saffron, and nuts like almonds and pistachios. Kheer is often served as part of the main meal during festivals like Baisakhi.
Kheer is a creamy and comforting dessert that can be enjoyed hot or cold. To make it, you first cook the rice in boiling milk until it's soft. Then, add sugar and simmer it until the mixture thickens. You can also add cardamom, saffron, and chopped nuts to give it extra flavor. Once it's done cooking, you can serve it warm or chilled.
Kheer is a classic way to finish a festive Baisakhi meal. Enjoy it on its own or with puri, a deep-fried flatbread. No matter how you enjoy it, this deliciously creamy dessert will surely put a smile on your face.