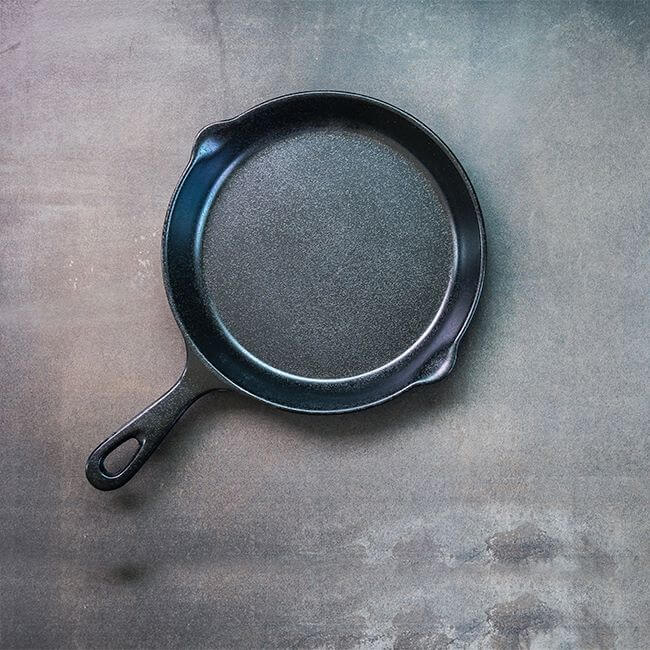 7 Benefits of Using an Iron Tawa In Your Kitchen
aloo gobhi, aloo sabji, aloo tikki, amla, amla powder, asafoetida, Australia, baisakhi, baking, beautiful hair, beauty, beverages, biryani, Black beans, black pepper, Black-eyed peas, butter naan, camphor, cardamom, chaat, Chicken, Chicken 65, chicken tikka masala, Chickpeas, chilli, cinnamon, cloves, Cooking, copper jugs, coriander seeds, cumin, curry, Dal, dhokla, digestives, dosa, fast food, fasting, fenugreek, Festival, garlic, ginger, gosht, Green peas, green tea, Groceries, Gulab Jamun, hair, hair care, hair colour, hair hacks, hair loss, haldi, haleem, Halwa, health, healthy living, heena, home, home decor, Home Food, honey, ice cream, idli, india, Indian Cuisines, indian dish, Indian Food, Indian Spices, indian street food, Indian Sweet, iron pan, italian food, jaggery, jalebi, jeera, jugs, kheer, Kidney beans, kitchen, kitchen hacks, lentils, lifestyle, Lima beans, makhana, makki ki roti, mango pickle, masala tea, mehendi, methi, millet, millet flour, MTR Foods, mustard seeds, mutton, natural digestives, Navratri, Navy beans, nihari, organic, pakistani dish, pakistani spices, pancakes, Paneer Makhani, pani puri, papad, pasta, Peanuts, pickle, pudding, Rakhi, Rakshabandhan, rava kesari, ready to eat, rice, saffron, sambar, samosa, Samosas, sarson ka saag, sauce, scalp, soup, soups, soups and sauces, south indian dish, Spices, star anise, steel utnesils, stew, street food, suji halwa, Sweet Dish, syrup, tea, tomato pickle, Toor Dal, turmeric, uttapam, water

27 May, 2023
An essential utensil in traditional Indian cooking, the iron tawa holds a prominent place in the culinary landscape. Its widespread use is not without reason, as this versatile cooking surface offers numerous benefits that enhance the overall cooking experience. From its ability to distribute heat evenly to its durability and health benefits, the iron tawa proves to be an invaluable addition to any kitchen. Let's delve into the advantages of using an iron tawa, highlighting its significance as a cooking tool.
1. Even Heat Distribution:
One of the primary advantages of using an iron tawa is its exceptional heat distribution properties. Iron has a high thermal conductivity, which means it absorbs heat quickly and distributes it evenly across the cooking surface. This uniform heat distribution ensures that food cooks uniformly, preventing hot spots and reducing the risk of burning or undercooking.
2. Versatility:
The iron tawa's versatility is another significant benefit. It can be used for various cooking techniques, including shallow frying, roasting, toasting, and baking. Its flat surface makes it ideal for making Indian breads like rotis, chapatis, and parathas. Additionally, the tawa's raised edges prevent spillage, making it suitable for cooking curries, stir-fries, and other dishes that require tossing and flipping.
3. Durability:
Iron tawas are renowned for their durability and longevity. Unlike non-stick pans that tend to wear off over time, iron tawas can last for generations when properly cared for. They are resistant to scratches, dents, and warping, making them a reliable cooking surface that can withstand high temperatures and heavy use.
4. Non-Toxic and Chemical-Free Cooking:
Modern non-stick cookware often contains harmful chemicals like perfluorooctanoic acid (PFOA) and polytetrafluoroethylene (PTFE), which can be released into the food when heated excessively. In contrast, an iron tawa provides a non-toxic and chemical-free cooking alternative. Iron is a naturally occurring element and does not leach harmful substances into the food. This makes the iron tawa a healthier choice for everyday cooking.
5. Nutritional Value:
Using an iron tawa can enhance the nutritional value of your food. Iron is an essential mineral that helps transport oxygen in the body, and cooking on an iron surface can increase the iron content in the food. This is particularly beneficial for individuals with iron deficiencies or anemia. Regular use of an iron tawa can help improve iron levels and contribute to overall health and well-being.
6. Enhanced Flavor and Aroma:
Another advantage of cooking with an iron tawa is the enhanced flavor and aroma it imparts to the food. Iron reacts with the natural acids present in ingredients like tomatoes, tamarind, and lemon, resulting in a subtle yet distinct taste. The porous nature of iron also allows it to retain flavors from previous cooking, further enhancing the overall taste of subsequent dishes.
7.Heat Retention:
Iron tawas have excellent heat retention capabilities, meaning they can maintain high temperatures even when ingredients are added. This feature is particularly beneficial when searing or browning meat, ensuring a crisp exterior while keeping the interior tender and juicy. The ability to retain heat also enables efficient cooking, reducing energy consumption and cooking time.