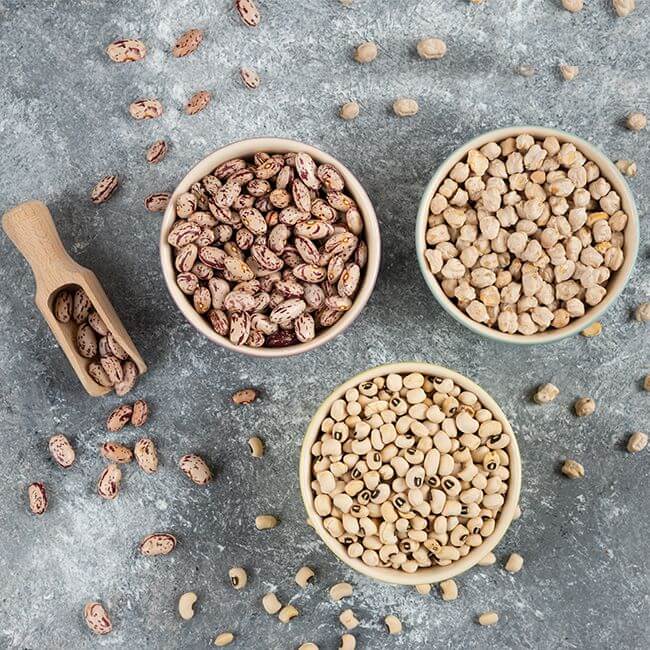 Legumes the essential source of protein.
aloo gobhi, aloo sabji, aloo tikki, amla, amla powder, asafoetida, Australia, baisakhi, baking, beautiful hair, beauty, beverages, biryani, Black beans, black pepper, Black-eyed peas, butter naan, camphor, cardamom, chaat, Chicken, Chicken 65, chicken tikka masala, Chickpeas, chilli, cinnamon, cloves, Cooking, copper jugs, coriander seeds, cumin, curry, Dal, dhokla, digestives, dosa, fast food, fasting, fenugreek, Festival, garlic, ginger, gosht, Green peas, green tea, Groceries, Gulab Jamun, hair, hair care, hair colour, hair hacks, hair loss, haldi, haleem, Halwa, health, healthy living, heena, home, home decor, Home Food, honey, ice cream, idli, india, Indian Cuisines, indian dish, Indian Food, Indian Spices, indian street food, Indian Sweet, iron pan, italian food, jaggery, jalebi, jeera, jugs, kheer, Kidney beans, kitchen, kitchen hacks, lentils, lifestyle, Lima beans, makhana, makki ki roti, mango pickle, masala tea, mehendi, methi, millet, millet flour, MTR Foods, mustard seeds, mutton, natural digestives, Navratri, Navy beans, nihari, organic, pakistani dish, pakistani spices, pancakes, Paneer Makhani, pani puri, papad, pasta, Peanuts, pickle, pudding, Rakhi, Rakshabandhan, rava kesari, ready to eat, rice, saffron, sambar, samosa, Samosas, sarson ka saag, sauce, scalp, soup, soups, soups and sauces, south indian dish, Spices, star anise, steel utnesils, stew, street food, suji halwa, Sweet Dish, syrup, tea, tomato pickle, Toor Dal, turmeric, uttapam, water

27 May, 2023
Legumes hold significant importance in Indian food culture and have been a part of Indian cuisine for centuries, deeply rooted in the country's cultural heritage. They are used in a wide variety of dishes, both in everyday cooking and during special occasions, reflecting the diverse regional cuisines and culinary traditions of India.
Legumes are an essential source of protein in Indian diets, especially for those who do not consume meat. Lentils, chickpeas, kidney beans, and other legumes provide high-quality plant protein, offering a balanced and nutritious alternative to animal protein sources. Here are various ways in which legumes contribute to our overall well-being:
1.Nutritional Powerhouses:
Legumes are an excellent source of essential nutrients. They are rich in complex carbohydrates, dietary fiber, protein, and important micronutrients such as folate, iron, magnesium, and potassium. Legumes are also low in fat and contain no cholesterol, making them heart-healthy and suitable for individuals aiming to manage their weight.
2.Heart Health:
Legumes have been linked to a reduced risk of heart disease. Their high fiber content helps lower cholesterol levels and improves heart health by reducing the absorption of dietary cholesterol. Additionally, legumes contain flavonoids and other antioxidants that have been shown to reduce inflammation and protect against oxidative stress, both of which are associated with cardiovascular disease.
3.Diabetes Management:
Legumes have a low glycemic index, meaning they have a minimal impact on blood sugar levels. They are digested slowly, leading to a gradual release of glucose into the bloodstream. This steady release helps prevent spikes in blood sugar, making legumes an excellent choice for individuals with diabetes or those at risk of developing the condition.
4.Weight Management:
Due to their high fiber and protein content, legumes promote satiety, helping you feel full and satisfied after a meal. This can aid in weight management by reducing overall calorie intake and preventing excessive snacking. Including legumes in your diet can contribute to a balanced and nutritious eating plan, making it easier to maintain a healthy weight.
5.Digestive Health:
The fiber found in legumes is beneficial for maintaining a healthy digestive system. It adds bulk to the stool and promotes regular bowel movements, preventing constipation and supporting a healthy gut. Additionally, the fiber in legumes acts as a prebiotic, providing nourishment for beneficial gut bacteria and promoting a healthy gut microbiome.
6.Cancer Prevention:
Legumes contain various compounds that have been associated with a reduced risk of certain types of cancer. For instance, the high fiber content in legumes can help prevent colorectal cancer. Moreover, the presence of antioxidants and phytochemicals in legumes, such as isoflavones in soybeans, has been linked to a lower risk of hormone-related cancers, including breast and prostate cancer.
7.Nutritional Support for Vegetarians and Vegans:
Legumes are an important source of plant-based protein for individuals following vegetarian or vegan diets. They provide all essential amino acids necessary for the body's protein synthesis, making them a valuable alternative to animal-based protein sources. Including legumes in a well-balanced vegetarian or vegan diet ensures adequate protein intake and supports overall health.
8.Bone Health:
Legumes contribute to maintaining healthy bones due to their mineral content, including calcium, magnesium, and phosphorus. These minerals play a vital role in bone structure and strength. Legumes also contain compounds like isoflavones, which have been shown to improve bone density and reduce the risk of osteoporosis, particularly in postmenopausal women.
9.Brain Health:
Legumes are a rich source of folate, a B-vitamin essential for brain health and cognitive function. Adequate folate intake during pregnancy is crucial for proper brain and spinal cord development in the fetus. In adults, folate supports brain function and may help reduce the risk of age-related cognitive decline and neurodegenerative diseases such as Alzheimer's.