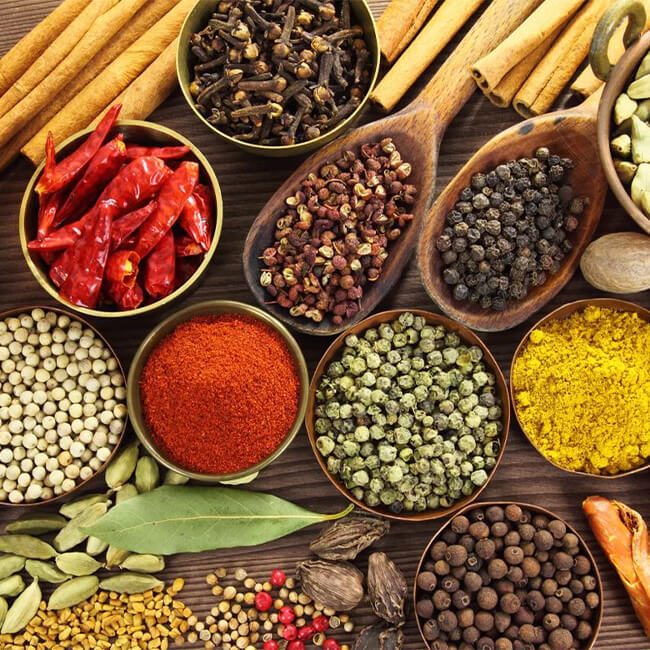 Best Indian Spices to Buy Online in Australia
aloo gobhi, aloo sabji, aloo tikki, amla, amla powder, asafoetida, Australia, baisakhi, baking, beautiful hair, beauty, beverages, biryani, Black beans, black pepper, Black-eyed peas, butter naan, camphor, cardamom, chaat, Chicken, Chicken 65, chicken tikka masala, Chickpeas, chilli, cinnamon, cloves, Cooking, copper jugs, coriander seeds, cumin, curry, Dal, dhokla, digestives, dosa, fast food, fasting, fenugreek, Festival, garlic, ginger, gosht, Green peas, green tea, Groceries, Gulab Jamun, hair, hair care, hair colour, hair hacks, hair loss, haldi, haleem, Halwa, health, healthy living, heena, home, home decor, Home Food, honey, ice cream, idli, india, Indian Cuisines, indian dish, Indian Food, Indian Spices, indian street food, Indian Sweet, iron pan, italian food, jaggery, jalebi, jeera, jugs, kheer, Kidney beans, kitchen, kitchen hacks, lentils, lifestyle, Lima beans, makhana, makki ki roti, mango pickle, masala tea, mehendi, methi, millet, millet flour, MTR Foods, mustard seeds, mutton, natural digestives, Navratri, Navy beans, nihari, organic, pakistani dish, pakistani spices, pancakes, Paneer Makhani, pani puri, papad, pasta, Peanuts, pickle, pudding, Rakhi, Rakshabandhan, rava kesari, ready to eat, rice, saffron, sambar, samosa, Samosas, sarson ka saag, sauce, scalp, soup, soups, soups and sauces, south indian dish, Spices, star anise, steel utnesils, stew, street food, suji halwa, Sweet Dish, syrup, tea, tomato pickle, Toor Dal, turmeric, uttapam, water

14 Jun, 2022
Indian food has become more and more popular in Australia, and with Indian supermarkets opening up all over the country, it's becoming easier to find great ingredients to help you prepare your favorite recipes at home. Not only that, but you can also order online, making it even easier to get hold of the spices and other ingredients you need. India At Home is one such supermarket that takes care of your needs for premium Indian grocery goods. We have 5 retail stores in Dandenong, Keysborough, Fountain Gate, Box Hill, and Epping or you can shop online at www.indiaathome.com.au
Here we have put together this list of a few of the most popular Indian spices that you can buy at our online shop or in our retail stores in Australia right now. These versatile seasonings have many uses beyond just adding flavor to your curry—they can be added to broths and soups or even used as rubs on meats or chicken before roasting them in the oven. The possibilities are endless!
Turmeric
Turmeric is a bright yellow spice that's often used in Indian curries. It has a slightly bitter, earthy flavor and is also used as a natural food coloring. Turmeric is rich in antioxidants and has anti-inflammatory properties. It's also been linked to better brain function and a lower risk of Alzheimer's disease. You can buy without any hassle from our stores.
Cumin
Cumin is a spice made from the dried seed of a plant in the parsley family. It's used in cuisines all over the world, including Indian, Middle Eastern, North African, and Latin American dishes. Cumin is an earthy, warming spice that's commonly used in Indian cooking. It has a slightly bitter, nutty flavor and can be used to add depth and flavor to curries, dals, stews, and other dishes. Cumin is also a key ingredient in many spice blends, such as garam masala and chaat masala. If you're looking to add cumin to your spice cabinet, get it today!
Coriander
Coriander is a versatile spice that can be used in sweet or savory dishes. It has a lemony flavor that goes well with chicken, fish, and rice. You can buy coriander seeds whole or ground. If you buy them whole, you'll need to grind them before using them. To do this, put the seeds in a coffee grinder or mortar and pestle and grind them until they're a powder or you can just buy grounded coriander powder. At India At Home, we have a high-quality whole and powder coriander imported directly from India.
Chilli Powder
Chilli powder is a spice made from dried chilies and is used to add heat to dishes. It is the key ingredient in many curries, dals, vegetables, and non-veg items and can also be used to spice up other dishes such as rice and noodles. There are different types of chilli powder, ranging from mild to hot, so you can choose the one that best suits your taste. When buying chilli powder, make sure to buy from a reputable source so you know it will be fresh and of good quality.
Cayenne Paper
Cayenne pepper is a type of chili pepper that originates from the region of French Guiana. It is a popular spice used in many cuisines, including Indian, and can be bought online in Australia from India At Home stores. Cayenne pepper has a fiery hot taste that can add a lot of flavor to dishes. It is often used to spice up curries, soups, and stews. If you're looking to add some heat to your cooking, cayenne pepper is a great spice to try.
In recent years, there has been a significant increase in the popularity of Indian spices in Australia. This is likely due to the growing number of people from India migrating to Australia, as well as the increasing popularity of Indian cuisine. When it comes to spices, these are a few that are particularly popular India spices in Australia and are worth trying if you're looking to add some flavor to your cooking. They also go well with Australian food recipes.