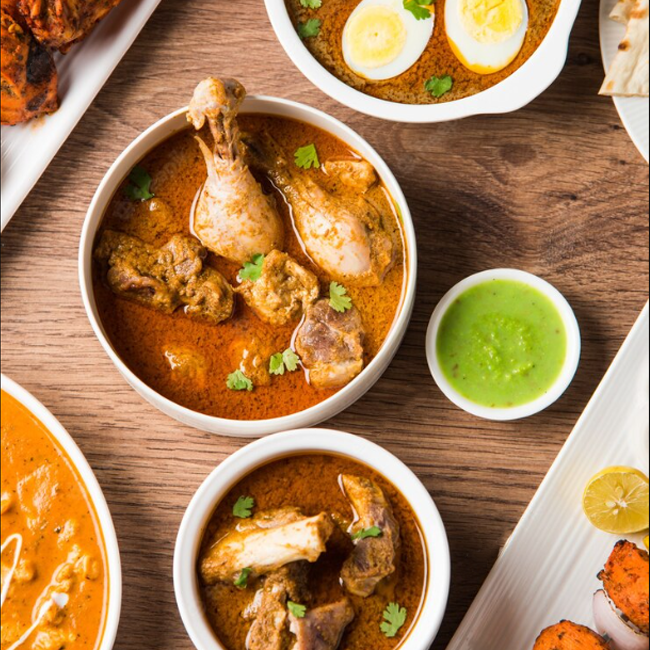 The Top 5 Pakistani Dishes You Need to Try
aloo gobhi, aloo sabji, aloo tikki, amla, amla powder, asafoetida, Australia, baisakhi, baking, beautiful hair, beauty, beverages, biryani, Black beans, black pepper, Black-eyed peas, butter naan, camphor, cardamom, chaat, Chicken, Chicken 65, chicken tikka masala, Chickpeas, chilli, cinnamon, cloves, Cooking, copper jugs, coriander seeds, cumin, curry, Dal, dhokla, digestives, dosa, fast food, fasting, fenugreek, Festival, garlic, ginger, gosht, Green peas, green tea, Groceries, Gulab Jamun, hair, hair care, hair colour, hair hacks, hair loss, haldi, haleem, Halwa, health, healthy living, heena, home, home decor, Home Food, honey, ice cream, idli, india, Indian Cuisines, indian dish, Indian Food, Indian Spices, indian street food, Indian Sweet, iron pan, italian food, jaggery, jalebi, jeera, jugs, kheer, Kidney beans, kitchen, kitchen hacks, lentils, lifestyle, Lima beans, makhana, makki ki roti, mango pickle, masala tea, mehendi, methi, millet, millet flour, MTR Foods, mustard seeds, mutton, natural digestives, Navratri, Navy beans, nihari, organic, pakistani dish, pakistani spices, pancakes, Paneer Makhani, pani puri, papad, pasta, Peanuts, pickle, pudding, Rakhi, Rakshabandhan, rava kesari, ready to eat, rice, saffron, sambar, samosa, Samosas, sarson ka saag, sauce, scalp, soup, soups, soups and sauces, south indian dish, Spices, star anise, steel utnesils, stew, street food, suji halwa, Sweet Dish, syrup, tea, tomato pickle, Toor Dal, turmeric, uttapam, water

27 Feb, 2023
Pakistani and Indian dishes are not very different from each other except for cooking methods. Pakistani cuisines are rich in spices and have an exotic texture and delectable flavors. There's nothing quite like the amazing flavors and textures of traditional Pakistani dishes. From hearty curries to savory flatbreads, there's something for everyone to enjoy! In this blog post, we'll be taking a look at the top 5 Pakistani dishes that you need to try. Whether you're a long-time fan or just beginning to explore the cuisine, these delicious dishes are sure to become some of your favorites. Read on to find out what they are! 
1) Chicken Karahi
Chicken Karahi is a Pakistani dish that has become popular throughout the world. It is a type of curry that is prepared with a special blend of spices, chicken, tomatoes, and onions. The dish can be served with naan or rice, but it is traditionally served with kachori or chapati.
Chicken Karahi is an easy-to-make dish, and it can be prepared in less than 30 minutes. The dish starts by heating oil in a pan and then adding some onion, ginger, and garlic paste to it. After that, add chicken pieces to the mixture and fry until lightly golden. Then, add tomato puree, some chili powder, coriander powder, garam masala powder, and salt to the chicken. Cook for about 15 minutes on low heat. Once the chicken is cooked through, stir in some fresh cilantro and lemon juice.
Chicken Karahi is a delicious dish that will tantalize your taste buds. If you want to try this amazing Pakistani dish, you won't be disappointed!
2) Nihari
Nihari is a popular and traditional Pakistani dish, traditionally made withslow-cookedd mutton or beef. This delicious dish is flavored with aromatic spices, such as cardamom, ginger, coriander, cumin, and garlic, which give it its characteristic rich flavor. The dish can be served with naan bread or rice and is usually topped with fresh cilantro and fried onions. Nihari is especially popular during special occasions like Eid, as it is a symbol of celebration. This hearty dish will satisfy your taste buds, and you won't be able to resist trying it!
3) Haleem
Haleem is a unique Pakistani dish that is a favorite among many. It is made from wheat, barley, lentils, and meat (usually beef or mutton), which are all cooked together for a long period until they are very soft and form a thick, porridge-like texture. The ingredients are then blended in a food processor to create a smooth, creamy texture. This dish is often served with naan, chapatti, or rice, and garnished with fried onions, coriander leaves, and green chilies. Haleem is said to have originated in the Mughal era, but it has evolved over the years and is now popular in many parts of the world. This dish is rich in protein, carbohydrates, and fat and is perfect for those looking for a hearty meal. 
4) Mutton Curry
Mutton curry is one of the most popular dishes in Pakistan and has been around for centuries. It's a hearty, flavourful dish made with mutton (or goat) cooked in a thick and fragrant curry sauce. This dish is commonly served at festivals and special occasions and is a favorite amongst locals and visitors alike.
To prepare this dish, first, the mutton is marinated in a blend of aromatic spices such as cardamom, coriander, cumin, and turmeric. The marinade infuses the meat with flavor and helps to tenderize it. Then the mutton is simmered in a fragrant curry sauce that includes tomatoes, onions, ginger, garlic, and other spices. The combination of these ingredients creates a rich and flavourful gravy that coats the mutton and pairs perfectly with naan or rice.
Whether you're looking for an authentic Pakistani meal or something a little different, Mutton Curry is sure to please. The flavors are complex yet comforting, making it a great choice for dinner or lunch.
5) Aloo Gosht
Aloo Gosht is a delicious Pakistani dish that is a staple for many. It consists of lamb and potatoes cooked in a rich and flavourful tomato-based sauce. The tender pieces of lamb are cooked until they are just falling apart, while the potatoes provide a lovely texture contrast. Spices like cumin, cardamom, and garam masala give the dish a unique flavor profile. The sauce also has hints of ginger and garlic, which add complexity and depth. It's usually served over steamed rice or with naan bread, making it a complete meal. Aloo Gosht is a great dish to make if you want to impress your family and friends!