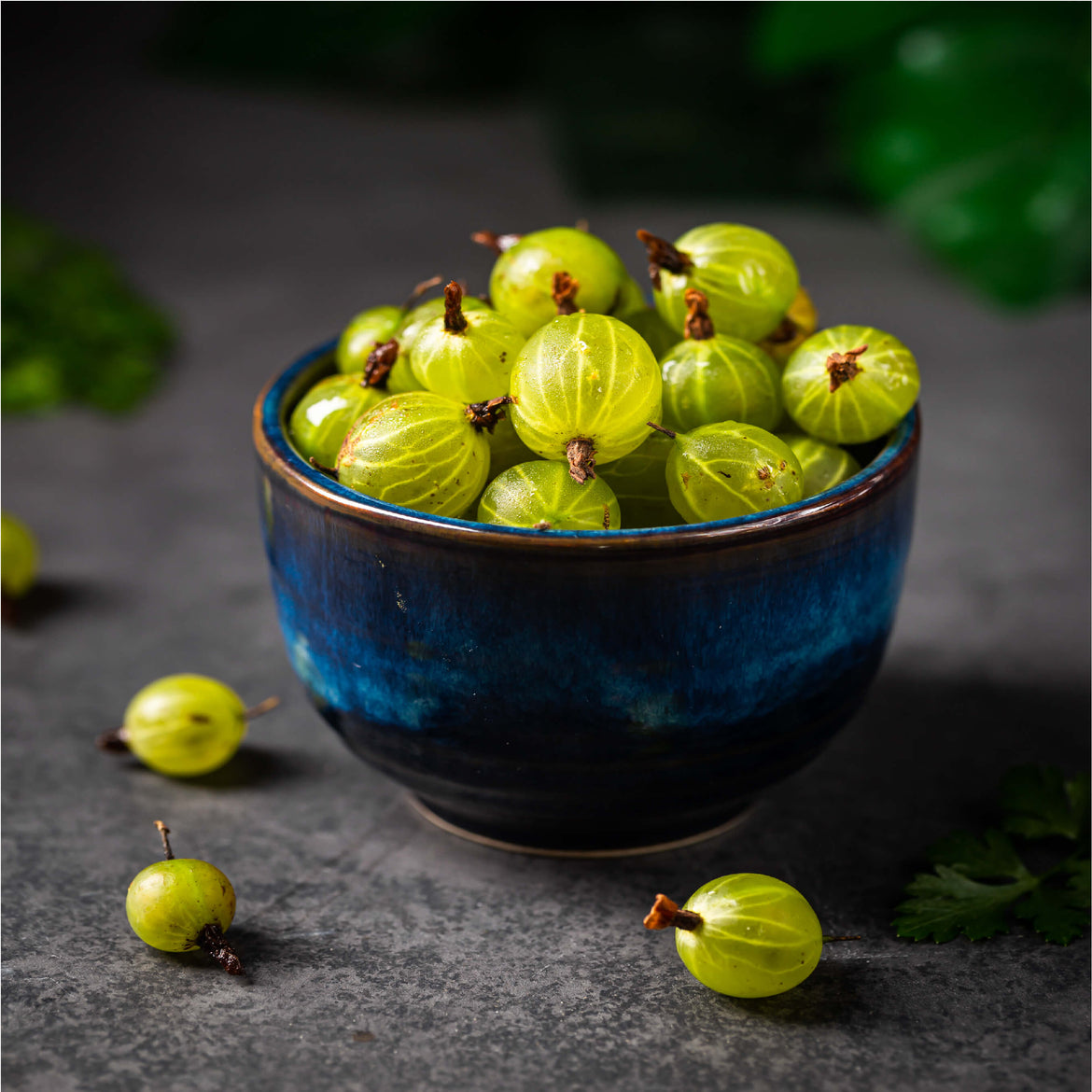 Amla Powder: A Superfood with Miraculous Benefits
aloo gobhi, aloo sabji, aloo tikki, amla, amla powder, asafoetida, Australia, baisakhi, baking, beautiful hair, beauty, beverages, biryani, Black beans, black pepper, Black-eyed peas, butter naan, camphor, cardamom, chaat, Chicken, Chicken 65, chicken tikka masala, Chickpeas, chilli, cinnamon, cloves, Cooking, copper jugs, coriander seeds, cumin, curry, Dal, dhokla, digestives, dosa, fast food, fasting, fenugreek, Festival, garlic, ginger, gosht, Green peas, green tea, Groceries, Gulab Jamun, hair, hair care, hair colour, hair hacks, hair loss, haldi, haleem, Halwa, health, healthy living, heena, home, home decor, Home Food, honey, ice cream, idli, india, Indian Cuisines, indian dish, Indian Food, Indian Spices, indian street food, Indian Sweet, iron pan, italian food, jaggery, jalebi, jeera, jugs, kheer, Kidney beans, kitchen, kitchen hacks, lentils, lifestyle, Lima beans, makhana, makki ki roti, mango pickle, masala tea, mehendi, methi, millet, millet flour, MTR Foods, mustard seeds, mutton, natural digestives, Navratri, Navy beans, nihari, organic, pakistani dish, pakistani spices, pancakes, Paneer Makhani, pani puri, papad, pasta, Peanuts, pickle, pudding, Rakhi, Rakshabandhan, rava kesari, ready to eat, rice, saffron, sambar, samosa, Samosas, sarson ka saag, sauce, scalp, soup, soups, soups and sauces, south indian dish, Spices, steel utnesils, stew, street food, Sweet Dish, syrup, tea, tomato pickle, Toor Dal, turmeric, uttapam, water

29 Mar, 2023
Amla powder, also known as Indian gooseberry, is an incredibly beneficial superfood packed with a wide range of health benefits. It has been used for centuries in India for its medicinal properties and is now gaining popularity around the world for its miraculous health-promoting properties. In this blog post, we'll explore the numerous ways in which amla powder can benefit our overall health and wellbeing.
What is Amla Powder?
Amla powder, also known as Indian Gooseberry powder, is made from the fruit of the deciduous Amla tree (Emblica officinalis). The Amla tree, native to India and Southeast Asia, is an evergreen shrub that produces small, yellow-green fruit. The powder is made from dried and finely ground amla berries.
Amla powder is a rich source of Vitamin C and minerals, such as calcium, potassium, iron, phosphorus, and magnesium. It is also high in antioxidants and polyphenols, which help protect cells from oxidative damage. Additionally, amla powder has anti-inflammatory properties and helps boost the immune system.
Amla powder has been used in traditional Ayurvedic medicine for centuries. In Ayurvedic medicine, amla powder is believed to help balance the three doshas—Vata, Pitta, and Kapha—and promote overall health.
This ancient superfood is becoming increasingly popular in modern society due to its many health benefits. Amla powder can be easily incorporated into your daily diet to reap its miraculous benefits.
Amla as a Superfood
Amla, also known as Indian Gooseberry, is an incredibly nutritious and medicinal fruit packed with essential vitamins and minerals. It has been a part of Ayurvedic medicine for centuries and is considered a superfood because of its impressive nutritional profile. Amla powder is derived from the dried and ground form of the amla fruit and is available in many forms including capsules, tablets, and powder.
Amla is one of the richest sources of Vitamin C, containing 20 times more than oranges, making it a powerful antioxidant. It is also packed with other important vitamins such as A, B-complex, E and K and minerals such as calcium, phosphorus, iron and magnesium. This combination of vitamins and minerals makes amla a powerhouse superfood that can boost your overall health and wellbeing.
Not only is amla a superfood, but it is also loaded with beneficial compounds such as polyphenols, flavonoids and tannins that can help fight inflammation, improve digestion and boost immunity. Amla is also known to have powerful anti-aging properties as it helps to reduce wrinkles and dark spots on the skin.
Overall, amla powder is a potent superfood that can help to nourish and rejuvenate your body from the inside out. With its wide range of health benefits, it's no wonder why it has been used for centuries in traditional medicine. 
How to Use Amla Powder?
Amla powder, also known as Amalaki or Indian Gooseberry, is one of nature's most powerful and versatile healing agents. The powder has been used for centuries in Ayurvedic medicine to treat a variety of ailments, from digestive issues to skin care. With its high levels of vitamin C, antioxidants, and other beneficial compounds, it's easy to understand why this ancient remedy is still so popular today.
Amla powder can be taken in a variety of ways, making it a great choice for anyone looking to take advantage of its health benefits. Here are just a few of the ways you can use it:
Add to Your Smoothie: A teaspoon of amla powder can be added to any smoothie or shake to give it an extra boost of vitamins and minerals. Not only will it make your smoothie taste better, but you'll also be providing your body with powerful antioxidants.
Mix Into Your Yogurt: If you enjoy adding yogurt to your diet, why not mix in some amla powder for added flavor and nutrition? You can sprinkle a teaspoon or two into your yogurt to give it a delicious tangy flavor that will help balance out the sweetness of the yogurt.
Sprinkle Into Salads: Another great way to enjoy the benefits of amla powder is to sprinkle a bit onto salads. The tartness of the powder will help to enhance the flavors of the other ingredients while providing essential vitamins and minerals to your meal.
Create a Face Mask: Amla powder can also be used as an ingredient in homemade face masks. Just mix a few teaspoons of the powder with honey and apply it directly onto your face. After 15-20 minutes, wash off the mixture and enjoy the revitalizing effects.
Make a Tea: To create an immunity-boosting tea, simply mix a teaspoon of amla powder with hot water and allow it to steep for several minutes. The tea can then be strained and enjoyed throughout the day.
Using amla powder is an easy and affordable way to get the full benefits of this ancient superfood. Give it a try today and start enjoying its many healing powers!
Precautions to take while using Amla Powder
Although Amla powder is known to provide many health benefits, it can also cause some adverse side effects in certain people. As with any natural remedy, it is important to check with your doctor before using amla powder, particularly if you have a medical condition or are taking any medications.
The most common side effect associated with amla powder is stomach upset. Some people may experience nausea, vomiting, diarrhea, and abdominal pain after consuming the powder. This could be due to the high fiber content in the powder, so it is important to start with small doses and increase slowly as your body adjusts.
Another possible side effect of amla powder is an allergic reaction. People who are allergic to other fruits, vegetables, and spices may also be sensitive to amla powder. Symptoms of an allergic reaction include skin rashes, swelling of the throat or face, difficulty breathing, and dizziness. If you notice any of these symptoms after consuming amla powder, discontinue use and seek medical attention immediately. 
Finally, there is some evidence that suggests amla powder may interact with certain medications. For example, it can reduce the effectiveness of some blood-thinning medications. It can also affect the absorption of certain medications, such as antifungal drugs. To be safe, it is best to discuss your use of amla powder with your doctor before starting any new treatment or supplement.
Overall, Amla powder has many miraculous health benefits, but it is important to pay attention to any side effects that you experience after consuming it. If you have any doubts or concerns about using amla powder, always consult with your doctor first.