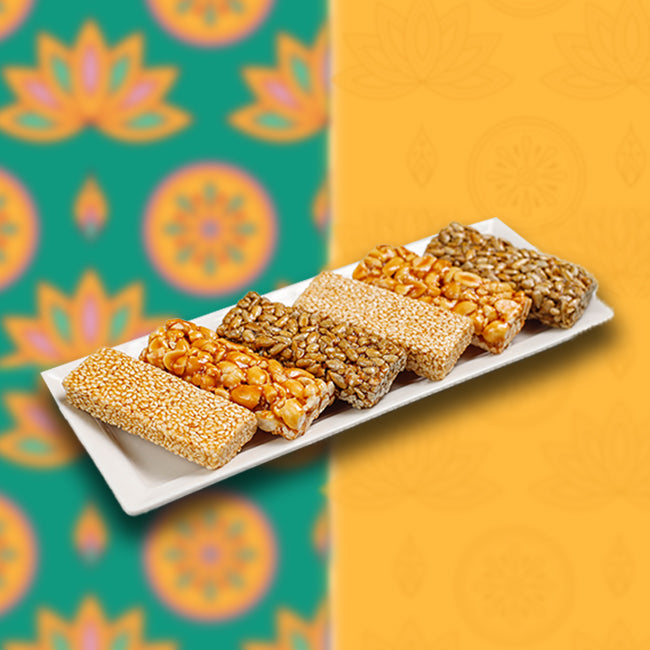 Why should you eat Gur Chikki in winters?
aloo gobhi, aloo sabji, aloo tikki, amla, amla powder, asafoetida, Australia, baisakhi, baking, beautiful hair, beauty, beverages, biryani, Black beans, black pepper, Black-eyed peas, butter naan, camphor, cardamom, chaat, Chicken, Chicken 65, chicken tikka masala, Chickpeas, chilli, cinnamon, cloves, Cooking, copper jugs, coriander seeds, cumin, curry, Dal, dhokla, digestives, dosa, fast food, fasting, fenugreek, Festival, garlic, ginger, gosht, Green peas, green tea, Groceries, Gulab Jamun, hair, hair care, hair colour, hair hacks, hair loss, haldi, haleem, Halwa, health, healthy living, heena, home, home decor, Home Food, honey, ice cream, idli, india, Indian Cuisines, indian dish, Indian Food, Indian Spices, indian street food, Indian Sweet, iron pan, italian food, jaggery, jalebi, jeera, jugs, kheer, Kidney beans, kitchen, kitchen hacks, lentils, lifestyle, Lima beans, makhana, makki ki roti, mango pickle, masala tea, mehendi, methi, millet, millet flour, MTR Foods, mustard seeds, mutton, natural digestives, Navratri, Navy beans, nihari, organic, pakistani dish, pakistani spices, pancakes, Paneer Makhani, pani puri, papad, pasta, Peanuts, pickle, pudding, Rakhi, Rakshabandhan, rava kesari, ready to eat, rice, saffron, sambar, samosa, Samosas, sarson ka saag, sauce, scalp, soup, soups, soups and sauces, south indian dish, Spices, star anise, steel utnesils, stew, street food, suji halwa, Sweet Dish, syrup, tea, tomato pickle, Toor Dal, turmeric, uttapam, water

21 Sep, 2023
Eating Gur Chikki, also known as Jaggery Brittle, during winters is a common practice in many cultures, and there are several reasons why it is considered beneficial during this season:
Warmth: Gur (Jaggery) is believed to generate heat in the body when consumed. In cold weather, people often seek foods that provide warmth and help maintain body temperature. Gur Chikki can provide this warmth, making it a popular choice in colder months.
Energy: Jaggery is a rich source of carbohydrates, which provide a quick energy boost. In winters, when the body's energy expenditure may increase due to cold weather, consuming foods like Gur Chikki can help replenish energy levels.
Nutrients: Jaggery contains essential nutrients like iron, potassium, and magnesium, which are important for maintaining good health. These nutrients can be especially beneficial during winters when the immune system may need additional support to fend off colds and infections.
Digestion: Jaggery is known to aid digestion. In winter, people tend to consume heavier, more indulgent foods. Eating Gur Chikki after a meal may help with digestion and prevent discomfort.
Soothing for Throat: Gur Chikki can also be soothing for the throat, which is often susceptible to irritation and dryness in cold weather. The warm, sweet taste can provide relief to a sore throat.
Traditional Practices: In many cultures, consuming certain foods during specific seasons is rooted in tradition and cultural practices. Gur Chikki during winter months may be a part of such traditions.
However, it's important to consume Gur Chikki in moderation, as it is still a sugary treat and excessive consumption can lead to health issues like weight gain and dental problems. Additionally, if you have specific health conditions like diabetes, it's advisable to consult with a healthcare professional before adding jaggery or sugary treats to your diet.