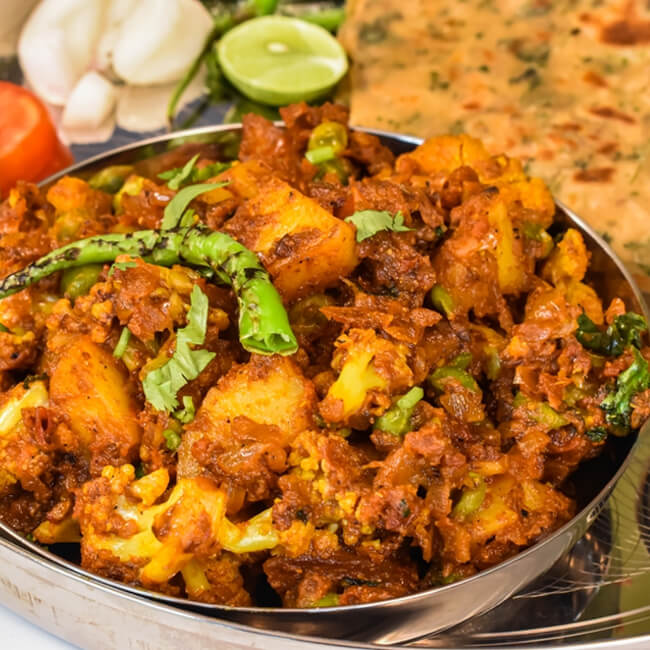 Aloo Gobhi
aloo gobhi, aloo sabji, asafoetida, Australia, baisakhi, baking, black pepper, bread, bread pakora, burgers, butter naan, cake, cardamom, chaat, Chicken, Chicken Vindaloo, Chickpeas, chilli, christmas, cinnamon, cloves, cookies, Cooking, coriander seeds, cumin, Curry, cutlet, Dal, digestives, egg, egg cutlet, Eggplant, fast food, fasting, fenugreek, Festival, food, Gajar Halwa, garlic, ginger, ginger bread, Green peas, Groceries, haldi, Halwa, health, healthy living, home, Home Food, idli, india, Indian Cuisines, indian dish, Indian Food, Indian Spices, indian street food, Indian Sweet, italian food, jaggery, jalebi, jeera, kalakand, khakara, kheer, kitchen, kitchen hacks, laddoo, ladoo, lamb, lifestyle, makhana, matar paneer, medu vada, natural digestives, Navratri, organic, pakistani dish, pakistani spices, palak paneer, paneer, pasta, Pav Bhaji, potato, pudding, rajma, ready to eat, red sauce pasta, rogan josh, sabudana, saffron, sambar, soup, soups, soups and sauces, south indian dish, Spices, street food, suji halwa, Sweet Dish, turmeric, uttapam, vacations, vada

10 Apr, 2023
Ingredients
- 2 potatoes, cubed
- 1/2 cauliflower head, cut into florets
- 1 onion, finely chopped
- 2-3 green chilies, slit
- 1 teaspoon cumin seeds
- 1/2 teaspoon turmeric powder
- 1 teaspoon garam masala powder
- 2 tablespoons vegetable oil
- Salt to taste
- A handful of fresh coriander leaves, finely chopped (for garnishing)
Step to prepare Aloo Gobhi
Start by washing and peeling the potatoes and cauliflower. Then cut them into small cubes of equal size.

Heat oil in a large skillet on medium-high heat. Once hot, add cumin seeds and let them sizzle.

Add the cubed potatoes and cauliflower and stir to combine. Sauté for about 5 minutes or until the vegetables start to turn golden.

Add turmeric, coriander powder, garam masala, red chilli powder, and salt to taste. Stir and sauté for another 2 minutes.

Reduce heat to medium-low and cover the skillet. Let the vegetables cook for about 10 minutes, stirring occasionally to prevent sticking.

Add chopped coriander leaves and mix well. Cover the skillet again and cook for another 5 minutes or until vegetables are cooked through. 

Serve hot with rice or roti. Enjoy!