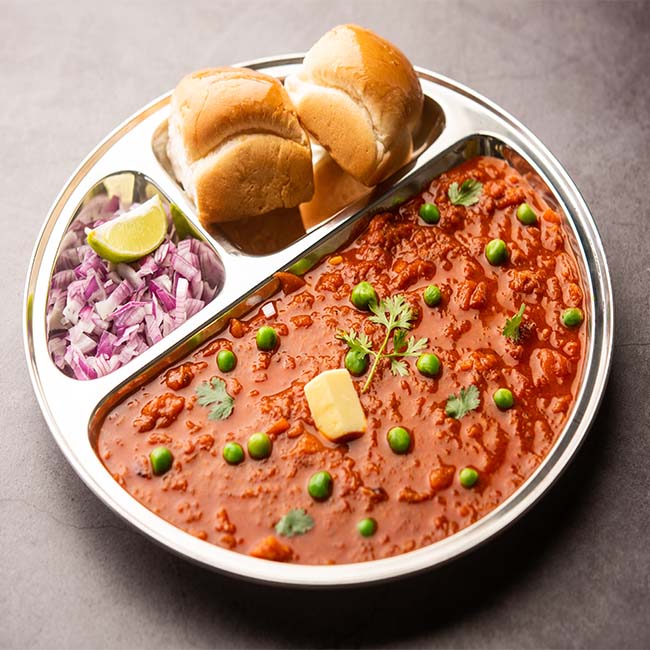 Pav Bhaji
aloo gobhi, aloo sabji, asafoetida, Australia, baisakhi, baking, black pepper, bread, bread pakora, burgers, butter naan, cake, cardamom, chaat, Chicken, Chicken Vindaloo, Chickpeas, chilli, christmas, cinnamon, cloves, cookies, Cooking, coriander seeds, cumin, Curry, cutlet, Dal, digestives, egg, egg cutlet, Eggplant, fast food, fasting, fenugreek, Festival, food, Gajar Halwa, garlic, ginger, ginger bread, Green peas, Groceries, haldi, Halwa, health, healthy living, home, Home Food, idli, india, Indian Cuisines, indian dish, Indian Food, Indian Spices, indian street food, Indian Sweet, italian food, jaggery, jalebi, jeera, kalakand, khakara, kheer, kitchen, kitchen hacks, laddoo, ladoo, lamb, lifestyle, makhana, matar paneer, medu vada, natural digestives, Navratri, organic, pakistani dish, pakistani spices, palak paneer, paneer, pasta, Pav Bhaji, potato, pudding, rajma, ready to eat, red sauce pasta, rogan josh, sabudana, saffron, sambar, soup, soups, soups and sauces, south indian dish, Spices, street food, suji halwa, Sweet Dish, turmeric, uttapam, vacations, vada

15 Dec, 2022
Ingredients: 
3 Potatoes, boiled and skinned
3 Carrots, skinned and boiled
1 cup Green Peas, boiled 
1 cup Cauliflower, boiled
½  tsp, Turmeric Powder
1 tsp, Kashmiri Red Chilli
2 ½ cups Water
100 gms Unsalted Butter
2 tsp Oil
1 tsp Cumin Seeds
3 Onions
3-5 Green Chilli, finely chopped
2 tsp Ginger Garlic Paste
3 Tomatoes, finely chopped
2 tsp Kashmiri Red Chilli
4 tsp Pav Bhaji Masala
1 Capsicum, chopped
Steps to prepare Pav Bhaji: 
Take potatoes, carrots, green peas, and cauliflower in a pressure cooker.
Put salt, turmeric powder, and red chili powder with them and add 2 cups of water.
Pressure cook till 4-5 whistles on medium flame and mash the veggies. Keep it aside.
Take unsalted butter in an iron tawa. Add oil and cumin seeds. Saute.
Add onions and saute on high flame until they are golden brown in color.
Add green chilies and ginger garlic paste. Saute till the raw smell is gone.
Add tomatoes. Let them soften and add salt, red chili powder, turmeric powder, and pav bhaji masala powder.
Mix well and add capsicum. Cook for 3 mins.
Add cooked and mashed veggies. Add ½ cup water and mix well.
Mash the bhaji again. Add salt or water if required.
Apply butter on a pan and place the pav buns on it.
Roast the pav buns on both sides.
Serve the street-style Pav Bhaji piping hot with lemon, chopped onions, chopped coriander, and butter.