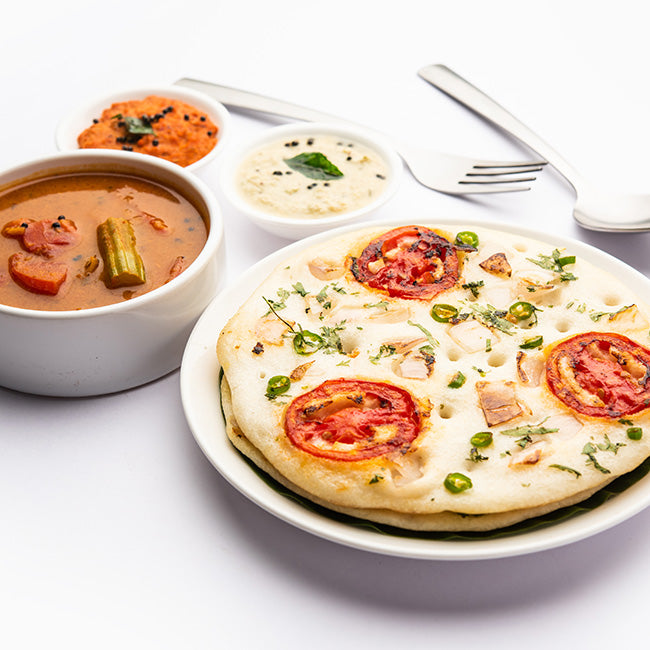 Uttapam
aloo gobhi, aloo sabji, asafoetida, Australia, baisakhi, baking, black pepper, bread, bread pakora, burgers, butter naan, cake, cardamom, chaat, Chicken, Chicken Vindaloo, Chickpeas, chilli, christmas, cinnamon, cloves, cookies, Cooking, coriander seeds, cumin, Curry, cutlet, Dal, digestives, egg, egg cutlet, Eggplant, fast food, fasting, fenugreek, Festival, food, Gajar Halwa, garlic, ginger, ginger bread, Green peas, Groceries, haldi, Halwa, health, healthy living, home, Home Food, idli, india, Indian Cuisines, indian dish, Indian Food, Indian Spices, indian street food, Indian Sweet, italian food, jaggery, jalebi, jeera, kalakand, khakara, kheer, kitchen, kitchen hacks, laddoo, ladoo, lamb, lifestyle, makhana, matar paneer, medu vada, natural digestives, Navratri, organic, pakistani dish, pakistani spices, palak paneer, paneer, pasta, Pav Bhaji, potato, pudding, rajma, ready to eat, red sauce pasta, rogan josh, sabudana, saffron, sambar, soup, soups, soups and sauces, south indian dish, Spices, street food, suji halwa, Sweet Dish, turmeric, uttapam, vacations, vada

17 Jan, 2023
Ingredients:
2 cups Sooji or Semolina
1tsp Ginger, grated
1 Onion, chopped
1 Tomato, chopped
1/4th tsp Pepper Powder
10-15 Curry Leaves
2tsps Coriander, chopped
1 cup Buttermilk or Curd
1 cup Water
Salt, as per taste
Steps to prepare Uttapam:
To prepare Uttapam batter, take 2 cups of sooji, curry leaves, 1tsp grated ginger, 2tsp coriander, and salt as per taste and mix well.
Add 1 cup of buttermilk/curd, and 1 cup water, and mix well. Keep it aside for 30-40mins
After 30 min, if the batter is thick then add more water and mix well.
Now, in a separate bowl add 1 chopped onion, some coriander leaves, 1 tomato salt as per taste, and 1/4 tsp pepper powder and mix well.
Spread the uttapam mixture on hot tawa, cook till bubbles come, spread onion and tomato mixture on it and press it a little.
Cover and cook it for 5-7mins or until golden brown from the bottom.
Flip it and cook for 3-4mins from the other side too.
Your Uttapam is ready! Enjoy it with sambar or coconut chutney.