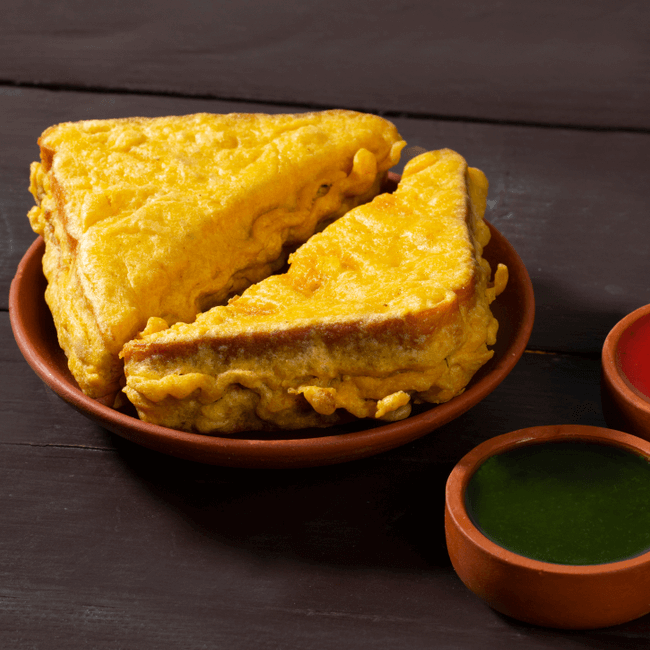 Bread Pakora
aloo gobhi, aloo sabji, asafoetida, Australia, baisakhi, baking, black pepper, bread, bread pakora, burgers, butter naan, cake, cardamom, chaat, Chicken, Chicken Vindaloo, Chickpeas, chilli, christmas, cinnamon, cloves, cookies, Cooking, coriander seeds, cumin, Curry, cutlet, Dal, digestives, egg, egg cutlet, Eggplant, fast food, fasting, fenugreek, Festival, food, Gajar Halwa, garlic, ginger, ginger bread, Green peas, Groceries, haldi, Halwa, health, healthy living, home, Home Food, idli, india, Indian Cuisines, indian dish, Indian Food, Indian Spices, indian street food, Indian Sweet, italian food, jaggery, jalebi, jeera, kalakand, khakara, kheer, kitchen, kitchen hacks, laddoo, ladoo, lamb, lifestyle, makhana, matar paneer, medu vada, natural digestives, Navratri, organic, pakistani dish, pakistani spices, palak paneer, paneer, pasta, Pav Bhaji, potato, pudding, rajma, ready to eat, red sauce pasta, rogan josh, sabudana, saffron, sambar, soup, soups, soups and sauces, south indian dish, Spices, street food, suji halwa, Sweet Dish, turmeric, uttapam, vacations, vada

27 Feb, 2023
Ingredients: 
4 slices of Bread 
1/2 cup of Chickpea Flour 
1 tsp Cumin Powder 
1 tsp Coriander Powder 
1 tap Red Chili Powder 
1/2 tsp Turmeric Powder 
1/2 tsp Garam Masala 
1/2 tsp Amchur Powder 
2 tsp Cilantro Leaves, chopped 
2 tsp Mint Leaves, chopped 
1/4 cup Onions, finely chopped 
1/4 cup Tomatoes, finely chopped 
Salt To Taste,
Oil for frying
Steps to prepare Bread Pakora 
To make the batter, mix together the chickpea flour and all the spices. 
Add the chopped herbs and vegetables. Gradually add water to make a smooth, thick batter. Adjust the seasoning as needed. 
Take one slice of bread and cut it into four pieces. Dip each piece into the batter and coat it evenly. 
Heat oil in a pan on medium heat. 
Once hot, carefully slide the battered pieces of bread into the oil and fry until golden brown. 
Once done, remove from oil and place it on paper towels to absorb the excess oil. Serve hot with chutney or ketchup