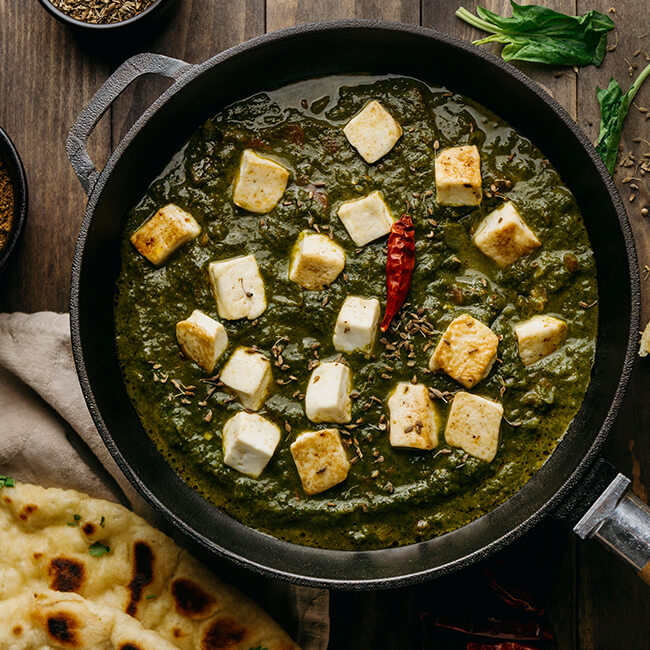 Palak Paneer
aloo gobhi, aloo sabji, asafoetida, Australia, baisakhi, baking, black pepper, bread, bread pakora, burgers, butter naan, cake, cardamom, chaat, Chicken, Chicken Vindaloo, Chickpeas, chilli, christmas, cinnamon, cloves, cookies, Cooking, coriander seeds, cumin, Curry, cutlet, Dal, digestives, egg, egg cutlet, Eggplant, fast food, fasting, fenugreek, Festival, food, Gajar Halwa, garlic, ginger, ginger bread, Green peas, Groceries, haldi, Halwa, health, healthy living, home, Home Food, idli, india, Indian Cuisines, indian dish, Indian Food, Indian Spices, indian street food, Indian Sweet, italian food, jaggery, jalebi, jeera, kalakand, khakara, kheer, kitchen, kitchen hacks, laddoo, ladoo, lamb, lifestyle, makhana, matar paneer, medu vada, natural digestives, Navratri, organic, pakistani dish, pakistani spices, palak paneer, paneer, pasta, Pav Bhaji, potato, pudding, rajma, ready to eat, red sauce pasta, rogan josh, sabudana, saffron, sambar, soup, soups, soups and sauces, south indian dish, Spices, street food, suji halwa, Sweet Dish, turmeric, uttapam, vacations, vada

29 Nov, 2022
Ingredients:
120-150 gms Palak or Spinach

200 gms Paneer, sliced into cubes

1-2 Chopped Green Chilies

1 tsp Cumin Seeds

4-5 Garlic Pods, peeled and chopped

½ inch Garlic, peeled and chopped

½ tsp Pepper

½ tsp Chilli Powder

½ tsp Fenugreek Powder

½ tsp Garam Masala

½ tsp Red Chili Flakes

¼ tsp Hing

2 Red Whole Chili, dried

1 Onion, finely chopped

2 Tomatoes, pureed

Chopped Green Onions, for garnish

2 tsp Cream, for garnish

1/4th cup Oil

2 tsp Ghee

Salt To Taste
Steps to prepare Palak Paneer
Start by washing and soaking the palak (spinach) in water for 20 minutes.
Drain the spinach, and put it in a food processor with the ginger, garlic, onion, and fresh cilantro, then add salt and pepper.
Take 1/4 cup of oil and heat it in a frying pan on high heat for five minutes or until it's hot enough so that a cumin seed will crackle when you put it into the oil.
Add the cumin seeds and allow them to cook for thirty seconds before adding the onions.
Allow them to cook together for four minutes before adding turmeric, chili powder, coriander powder, fenugreek powder, red chili flakes, garam masala, and tomato puree.
Stir well while cooking until all ingredients are mixed together but are careful not to let it burn.
Reduce heat to medium-low and allow the mixture to simmer for 15 minutes stirring occasionally.
Once done, taste the gravy. If needed, adjust spices to suit your preference.
Heat ghee in a deep-frying pan on high heat.
Add a pinch of hing and red chili whole
Let it crackle.
Pour it into your prepared dish and mix well.
Garnish with chopped green onions, cream, and paneer cubes.
Serve as is or as an accompaniment to Indian bread like roti, naan, chapatti, and paratha. If desired, serve with raita on the side. You can also use this recipe as a filling for samosas or dumplings!